My name is Adam McEwen and I live with my girlfriend in the Norfolk countryside. I have been breeding the beautiful British Tipped since 1993, then under my Greendale prefix since late 1994. Since I was born I have always had cats around me, especially as my Mum has a boarding cattery. I used to go to cat shows as a toddler with Mum and Dad, so the love of cats became part of my life. Unfortunately, I don't get time to go to as many shows these days, but I always try to make it to the Supreme show, in November. I have exported a male to Russia, where he has gone on to win multiple Best in Shows and has now become an International champion. Earlier this year a male went to live in France to help further the Tipped bloodlines. I have also bred some Champions and Grand Champions in this country. I only have one or two litters per year. All my stock is FeLV and FIV Negative and are PKD DNA tested Negative. I have also decided to breed Exotic Shorthairs along with my British Tipped and havejust had my first Greendale Exotics born.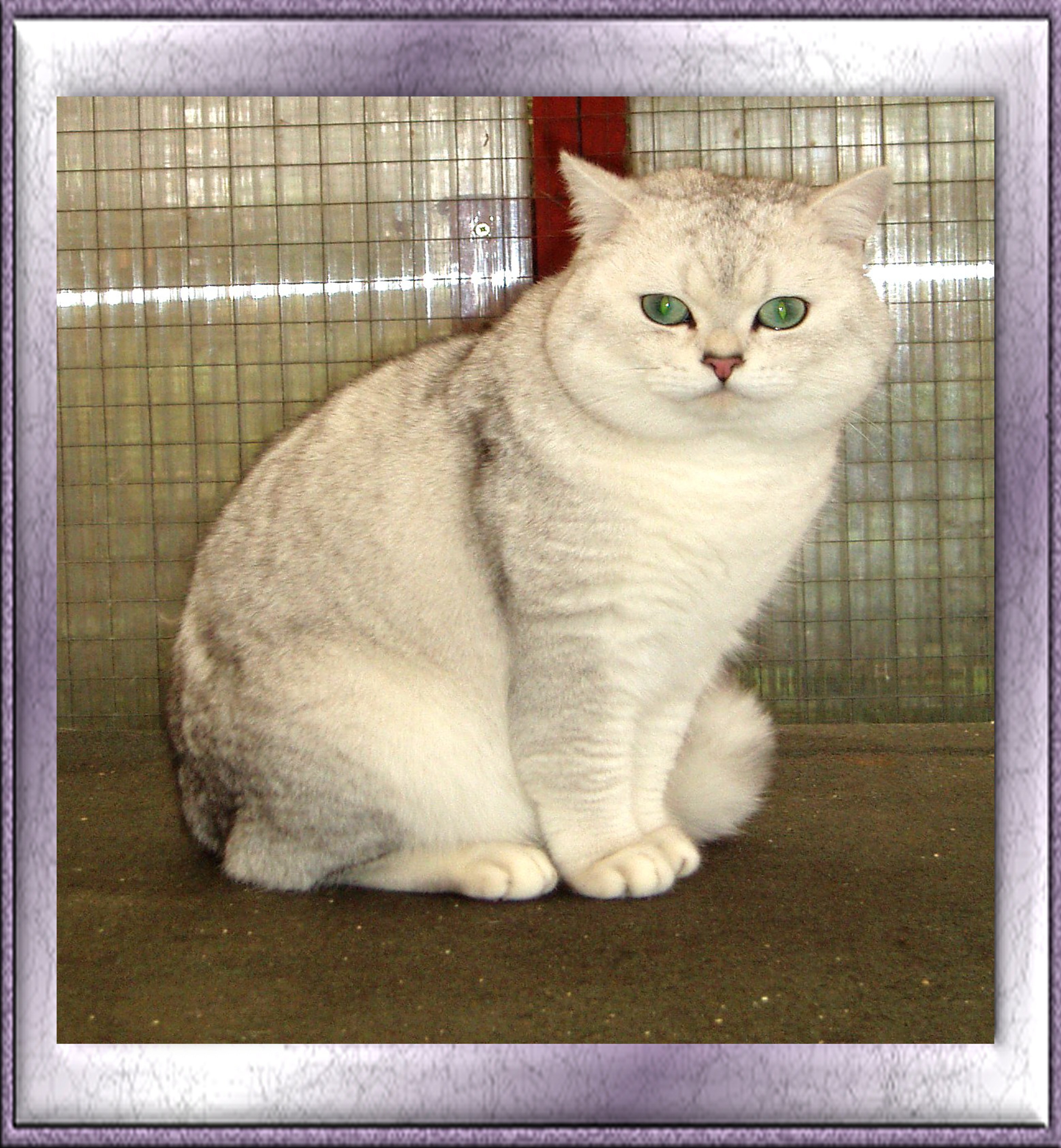 STUD CHAMPION GREENDALE STARLIGHT XPRESS 39 (1GR CH)
Pet name Alfie
(GR CH Pennydown Lovejoy 39 x UK and Imperial Grand Champion Pennydown Lyndisfarne 39)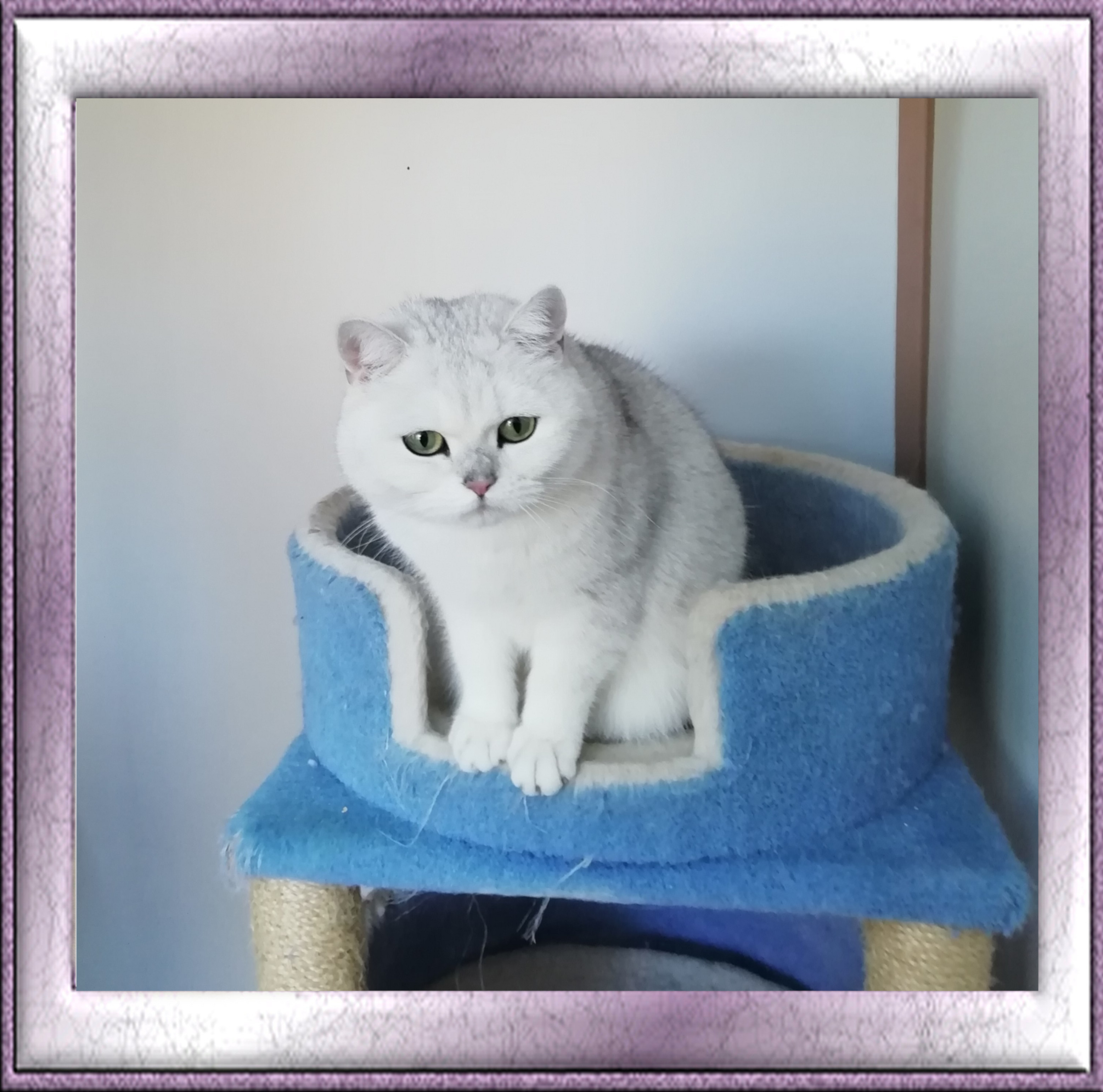 CHAMPION PENNYDOWN WHO'S-THAT-GIRL
Pet Name: Snowy
(Imperial Grand Champion Pennydown Chain Reaction x Pennydown Paloma)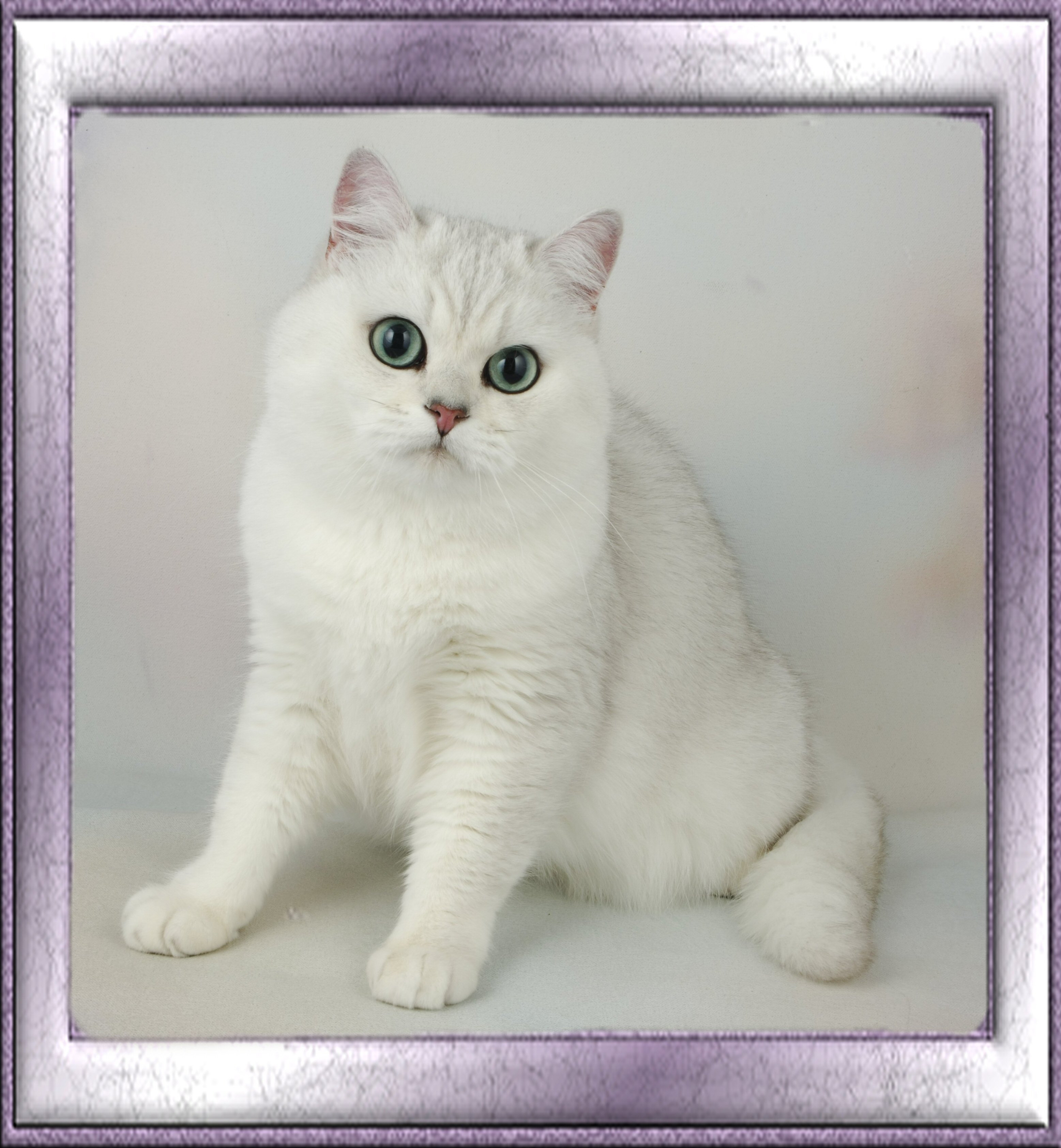 UK and IMPERAL GRAND CHAMPION PENNYDOWN LYNDISFARNE 39
Pet name ' Annie'
(CH. Pennydown Navarre 39 x Pennydown Magicmoments 39)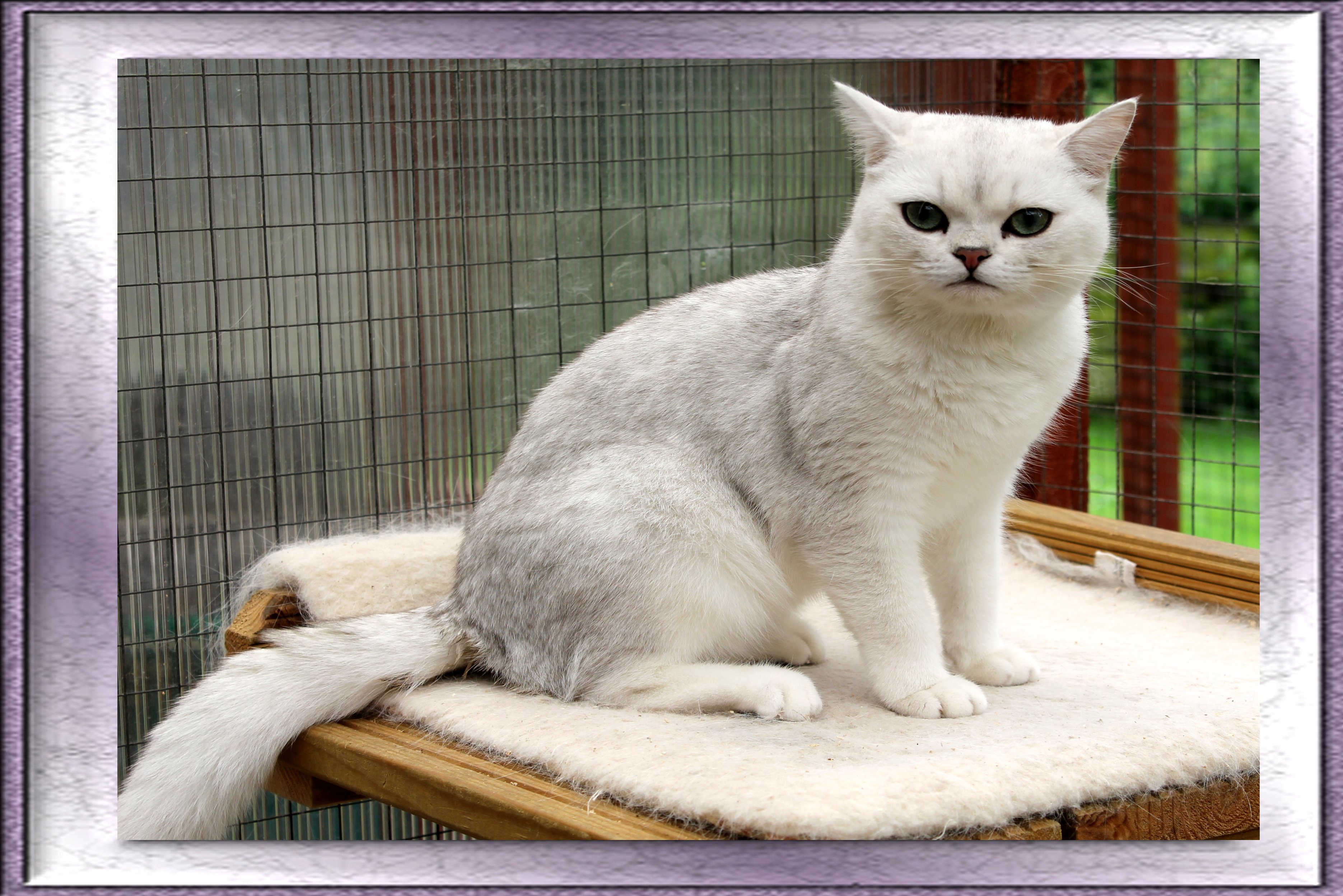 GRAND CHAMPION GREENDALE ADELE 39
Pet Name: Adele
(Champion Pennydown Jackfrost 39 x UK and Imperial Grand Champion Pennydown Lyndisfarne39)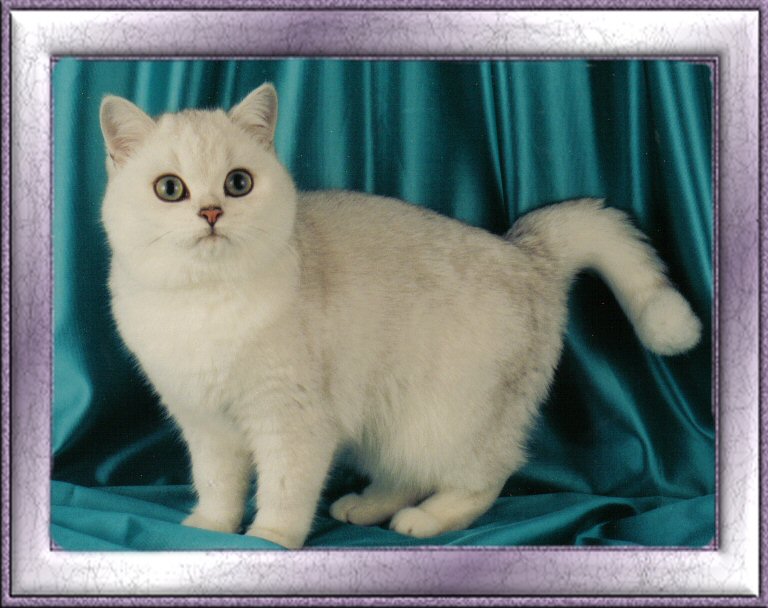 CHAMPION PENNYDOWN KATIE STARLIGHT 39
Pet Name: Sheba
(CH. Arty Jolly Roger 39 x CH. Pennydown Silver Pearl 39)
(20.08.1993 - 08.01.2009)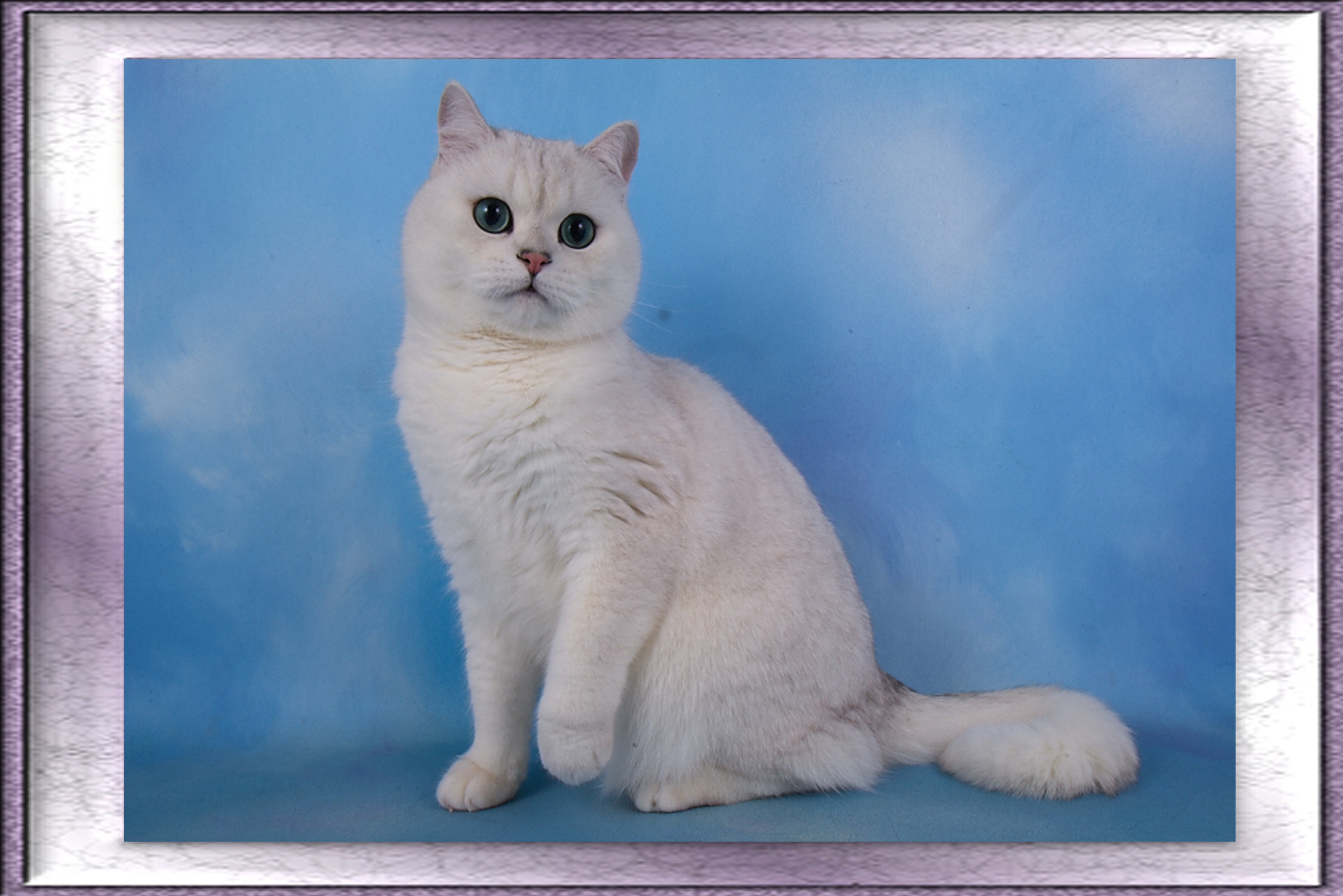 IMPERIAL GRAND PREMIER GREENDALE TRAVIS 39
Pet name Travis
(Grand Champion Pennydown Lovejoy 39 x UK and Imperial Grand Champion Pennydown Lyndisfarne 39)
Travis is our show neuter and much loved pet. He is doing very well on the Show bench and is now starting out after Olympian certificates.
Photo by Robert Fox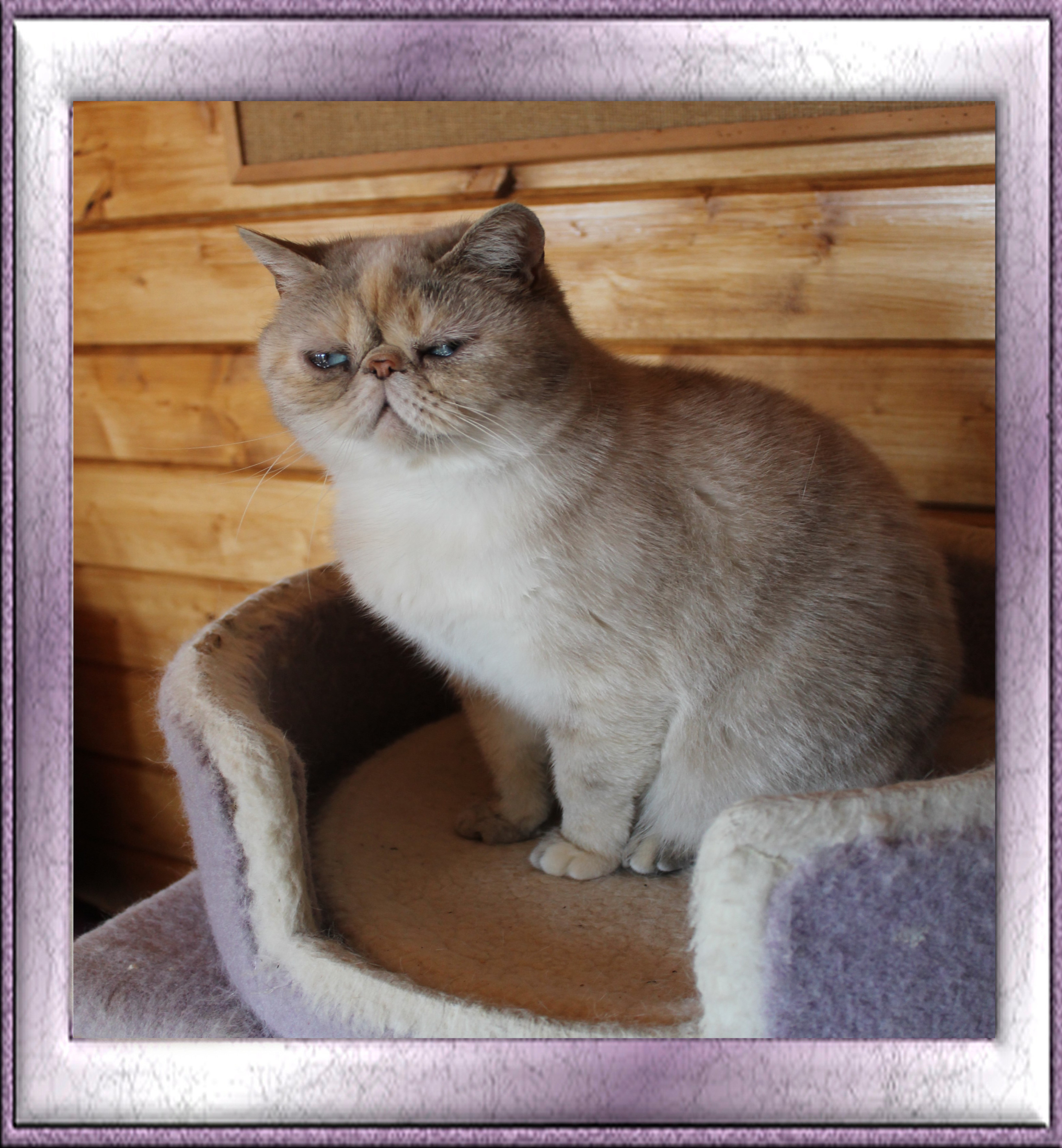 CHAMPION PENNYDOWN DANCING QUEEN (EXO g 21 33)
Blue Tortie Tabbypoint Exotic
Pet Name: Dusty
(Alomi's Helmuth Handgemang (EXO n 21 33) x Shakira Glitz-n-Glam (EXO g 22))